Video preview of the Battle for Malta Mission Pack 1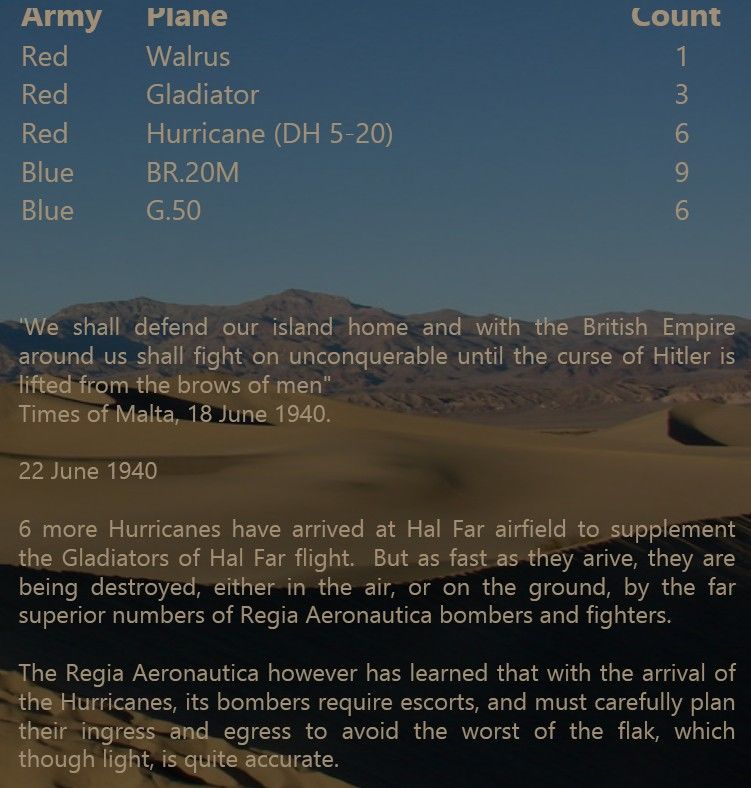 This mission pack for Cliffs of Dover moves the theatre to Malta, and the first mission pack focuses on the Italian Attack, from June to December 1940. You can see a preview here.
http://youtu.be/QATppu7wyuc
And download the mission pack here
http://airwarfare.com/sow/index.php/downloads/viewdownload/7-single-player-missions/554-malta-mission-pack-1
The mission pack requires you to first install the Malta Mod. You can get full details on how to do that from SimHQ Cliffs of Dover forums.
Enjoy!