Missions 15-17 now available for download. These missions feature ongoing land warfare, large scale air conflicts, and Canterbury populated with Cathedral, vehicles and trains.
http://www.box.com/s/er8cx7x66d06ei7hy3h8
September 26, S-tag +4, 1230 hrs GMT

Elements of the 10th Panzer and Liebstandarte SS Adolf Hitler have fought their way out of the Denton Pocket. Rather than retreating South toward the main German force at Folkestone, they have taken British forces by surprise and escaped north toward Canterbury. The 1st and 2nd Canadian Divisions were in the process of reinforcing their southern front, and German armour was able to drive through a gap in British lines at Gorsely Wood. Panzer IIs and IIIs of the 10th Panzer and Stugs of the Leibstandarte SSAH, backed by motorised troops of the XXXXI Army Corps, have radioed to Berlin that they have captured the Canterbury train station and are pushing on the center of the city. They are however, totally cut off from German supply lines. In an act of bluff and bravado, Adolf Hitler broadcasts to the British people, "Germany wants peace with Britain," he thunders, "But your leaders have brought war to the high streets of English villages and cities, and the German flag now flies from the spires of Canterbury Cathedral! London is next! The nations of Britain and Germany are not natural enemies. I call on Britain to surrender and avoid an inevitable and terrible fate!" After a conference with Churchill, Dowding orders all remaining 11 Group squadrons withdrawn north to preserve them for the defence of London. Churchill convenes an emergency session of the War Cabinet.
Mission 15: Breakout from the Denton pocket. German armour, expected to try to fight south and rejoin the main German force at Folkestone, pushes north on Canterbury instead. Missions feature CAP, ground attack and the first raids by
Corpo Aero Italiano
during the invasion.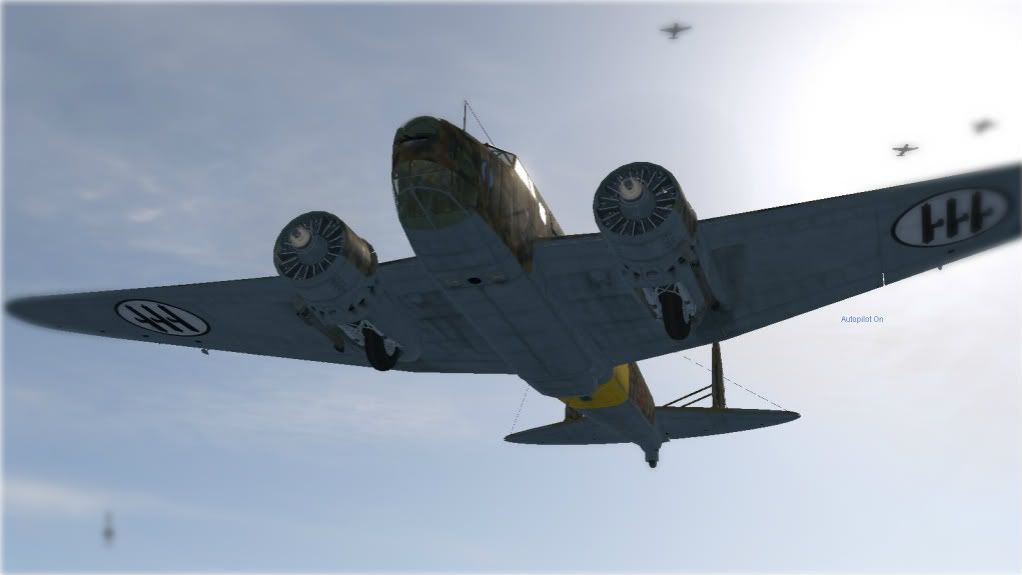 Mission 16: German tanks reach the center of Canterbury and the Cathedral. The largest air battle of the invasion to date takes place. Germany throws all available units, including Italian fighters, into the effort to protect the forces attacking Canterbury. The depleted RAF responds with all available 11 Group units while inadequate British forces try to hold back the German armour.
Mission 17: German armour captures the Canterbury train station, and troops dig in for the night beside the River Stour. The Royal Navy begins direct naval bombardment of Folkestone. Flyable sorties include RAF recon and CAP, while Luftwaffe sorties include CAP, shipping attack and a dramatic escape from behind the lines, by captured Tiger Moth.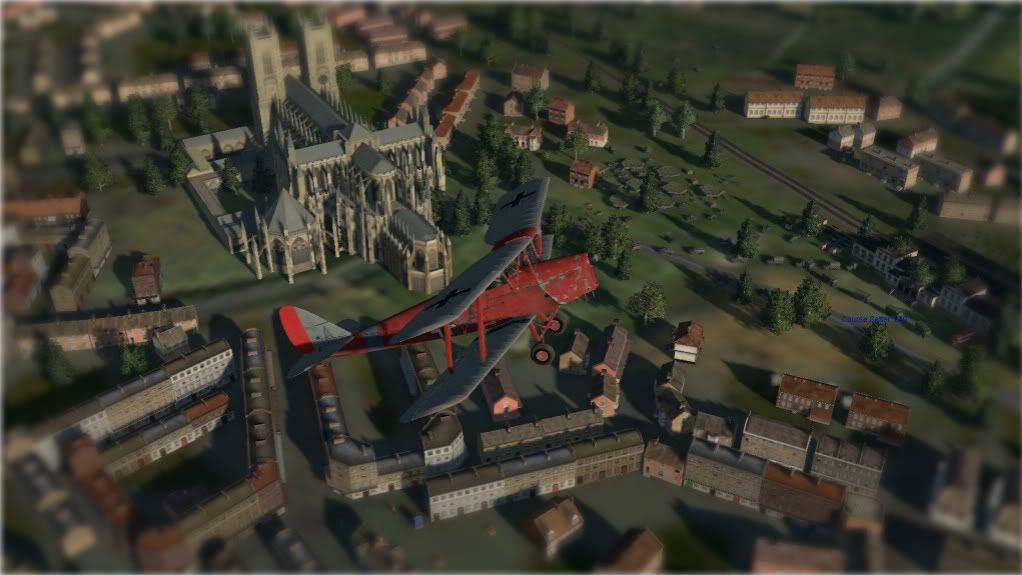 _________________________